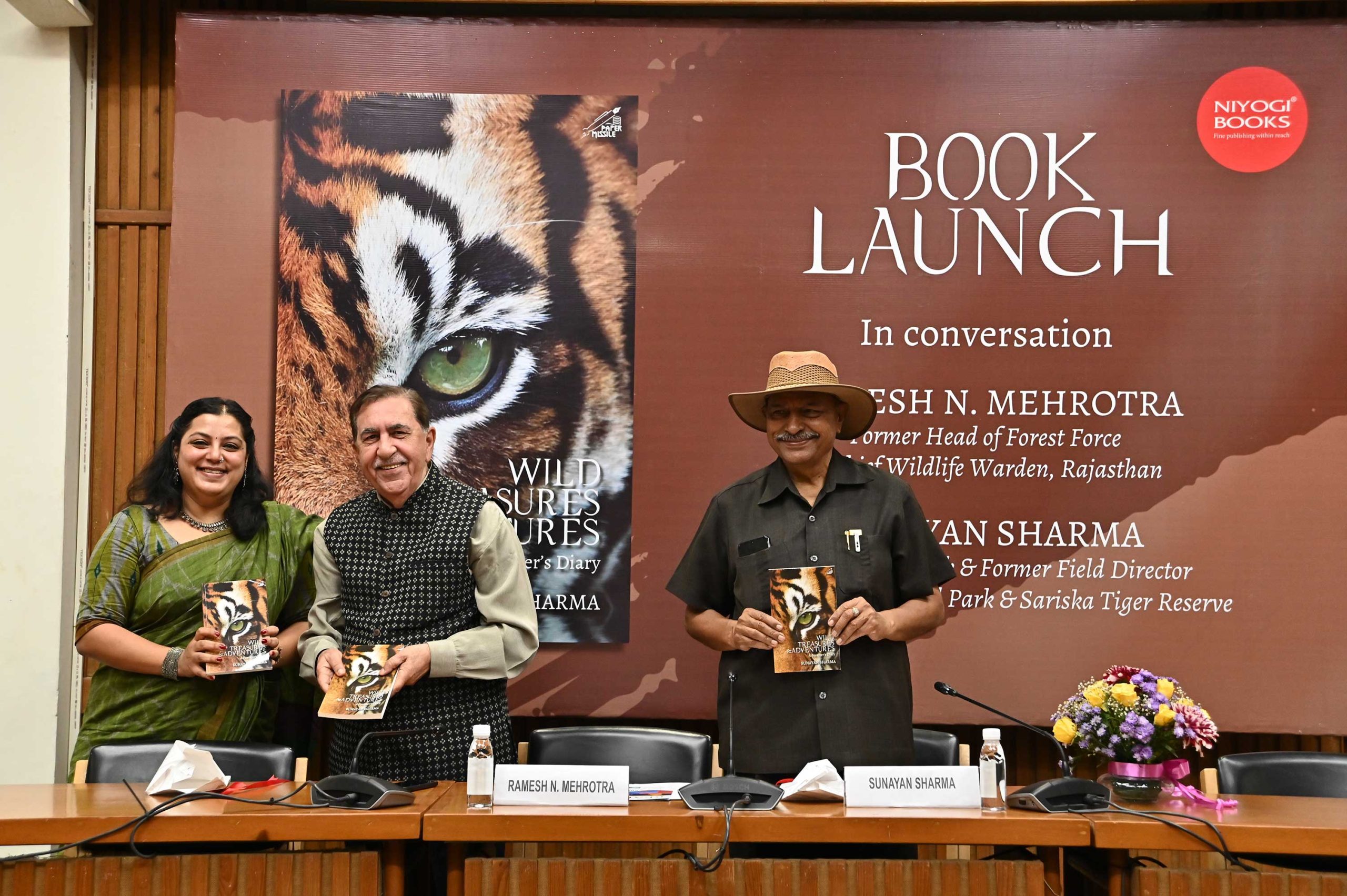 Wild Treasures & Adventures A Forester's Diary
June 30, 2023, New Delhi
Niyogi Books officially launched Sunayan Sharma's Wild Treasures & Adventures: A Forester's Diary, at Lecture Hall I, Annexe, India International Centre, 40, KK Birla Marg, Lodhi Estate, New Delhi on Friday, June 30, 2023 at 6.30 P.M. in the presence of Mr Ramesh N. Mehrotra, Former Head of Forest Force & Chief Wildlife Warden, Rajasthan, who will be in conversation with author Sunayan Sharma.
Narrating the author's unique encounters with wildlife, tribal communities, smugglers, cannibals and poachers, the book describes the local history of the Aravalli-Gir region in Rajasthan and the wildlife conservation efforts made by the Indian government, primarily Project Tiger. The book also provides behind-the-scenes glimpses of forest and wildlife management, including human-wildlife conflict at reserves such as Sariska.
During the conversation when Mr Sunayan Sharma was asked what was his reason behind writing 'a forester's diary' as opposed to a general non-fiction book on wildlife, he told, 'People outside this world know very little of the real world. People are curious; they want to learn more about the wildlife.' Further, he added that his prime goal was to "not just provide recreation, but also motivate people to make them understand the challenges that the foresters pass through in their day-to-day lives."
Mr Ramesh N. Mehrotra observed that the unique part of this book is that it shows what actually happens in the jungle. 'It is like reading a diary: there is a rainy night, 4-5 people are in the heart of the jungle with no supplies or even a matchstick to light a fire, and suddenly a tiger appears in front of them. What do they do?'
Another important aspect of this book, he noted, is that the reader gets to see the forest from an archaeological and historical perspective. 'There are areas in the jungle where no man has put foot. We have mountains that are 30 crore years old.' He noted that after reading this book, people will get to see that 'Khan Market and CP ke alawa bhi ek alag duniya basti hai' (there are places that exist apart from Khan Market and Connaught Place).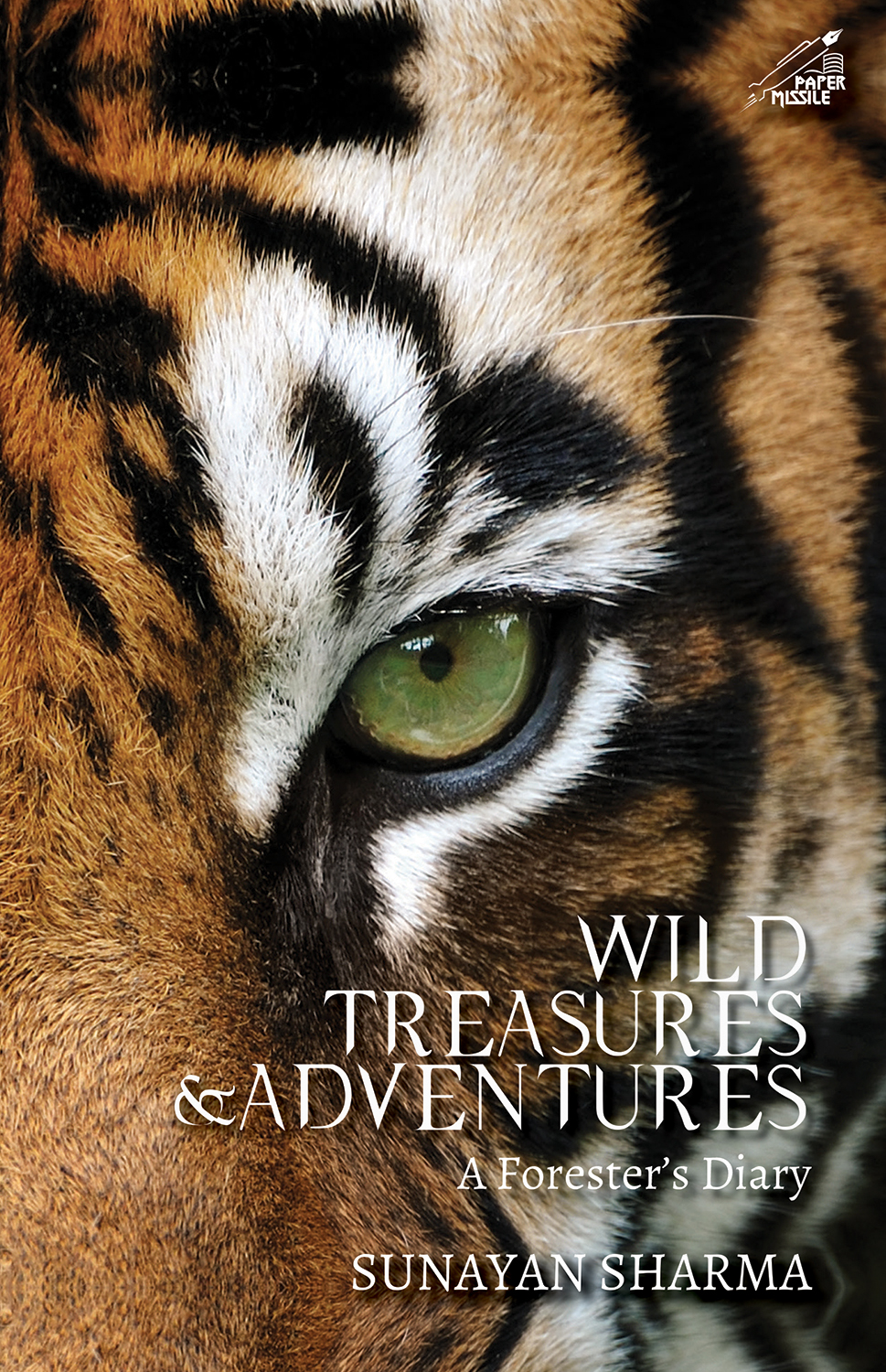 Format: Paperback
Price: INR 395 / Pages: 208
About the Book
Wild Treasures & Adventures: A Forester's Diary is a series of thrilling episodes from the author's life as an Indian Forest Service Officer. From close encounters with tigers, elephants and other ferocious beasts to daredevilry with the timber smugglers and poachers of Rajasthan, Sunayan Sharma recounts tales from his life in the service of the nation's wildlife reserves. Through these true-life episodes, readers will witness an all-encompassing human–non-human interactive ecosystem—from old hunting tactics to developing innovative habitat infrastructure, to encouraging community participation and awareness, to relocation of endangered keystone species like the tiger.